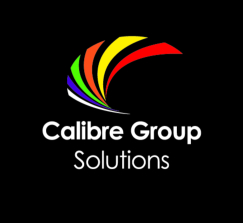 Why should a business invest in the apprenticeship now?
The Motor Finance Specialist apprenticeship has been developed by retailers and lenders to be implemented in a flexible way. This means that apprentices can be employed to graduate into any one of a number of different roles across the finance and retail sectors. The timely publication of the FCA's final findings on motor finance demonstrates why professionalising your workforce is so important, and apprenticeships represent an excellent channel for achieving this.
There are incentives for companies to invest in apprenticeships. Levy paying employers, firms that have payroll costs of £3m or more, can draw down £6-£8K of funds to pay for the training of each apprentice, offsetting this against any levy payments they are currently having to pay to HMRC.
Finally, we see a whole host of incredibly talented and innovative school leavers, as well as existing employees, that are perfectly suited to becoming apprentices. The cost of university has made many young people rethink their career path and 'learn whilst you earn' has become an extremely attractive prospect. The apprentices we've helped lenders to select and recruit are also extremely loyal to their employers, hard-working and full of ideas.
What model works for finance providers?
Lenders are using the apprenticeship to attract young talent into their workforces, fill skills gaps and vacancies and create a talent pipeline. They are typically employing college and sixth form school leavers that have completed their A-levels. Most have implemented a rotational programme whereby the apprentice works in different departments and at the end of the scheme will be employed in a customer facing role, providing support to either the customers themselves or dealerships. This is great because it means the apprentice will have excellent all round knowledge of their business operations.
What model works for retailers?
F&I is such a crucial aspect of a retailer's operations, that it makes sense to have the best trained staff advising customers professionally and compliantly. Ensuring consumers are receiving honest and clear advice in plain English and being treated fairly is the fundamental bedrock of this much needed apprenticeship.
Most consumers looking to purchase or lease a car these days, are doing so with the help of funding in one form or another. Retailers that are able to offer the most professional and personalised service are the most likely to win the customer's business.
This apprenticeship offers an excellent opportunity for large and small dealer groups to train (upskill) existing sales executives that have shown an aptitude for selling finance and thereby developing their next tranche of professional F&I Specialists from within. No matter what size of retailer, the apprenticeship is a great way to formalise talent planning for the future and is focussed on ensuring the customer experience is delivered at the highest level possible at all times.
What does Calibre's training include?
Calibre write and produce all their own bespoke and industry specific learning content which reflects the changing needs of our fast moving marketplace. With F&I as a specialist area, the Calibre team can bring unrivalled and up to date industry knowledge to employers and their apprentices, delivering a best in class service.
After a dynamic and fun initial week-long training course, the apprentices begin a series of structured finance modules as part of their study programme. The course also requires the apprentices to take and pass the SAF Expert test which over 34,000 industry staff are already completing each year.
Calibre provide an e-learning portal which allows managers to monitor progress and an industry leading mentor on a monthly basis to support, coach and guide the apprentices on their journey. This approach produces robust, consistent results with very high staff retention levels and very motivated apprentices.
Please visit the Calibre Group Solutions website here for more information about the Motor Finance Specialist apprenticeship and to contact.