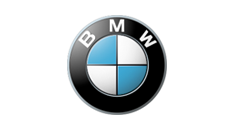 What has Georgina's journey been to date?
My induction was kick started by a week long trip to Devon alongside all the apprentices across BMW UK Plants. This trip was designed to teach us the fundamental core values of BMW as well as create connections across the network through team bonding activties. The apprentices were then enrolled on a week long course with our training provider Calibre to learn about the market, products and procedures. As part of my desk based study I completed and passed the SAF Expert test and received training on lots of other topics from BMW.
In my current role I been given a number of responsible tasks including analysing accounting information, keeping dealer information under review and up to date and working with team members to create a financial reporting spreadsheet. Throughout this time I have significantly improved my spreadsheet and communications skills.
What does Georgina like about the job and the apprenticeship?
I really enjoy the range of tasks I undertake on a daily business and the responsibility I am given to manage them all. This has given me a lot of confidence and self-assurance and drives me to succeed in what I do.
The day to day analytical tasks I have undertaken have given me a really good understanding of how finance works both for BMW and for our dealer network. I have also joined my colleagues on field based visits to dealerships, which has been a real priviledge.
Where does Georgina see herself in five-years?
I would like to be working in a full time role within the finance industry.