Specialist Automotive Finance (SAF) provides knowledge based motor finance learning to boost professionalism and increase consumer confidence in motor finance.
The Finance & Leasing Association (FLA) launched SAF in 2007 which has recently been expanded to create a pathway of learning for staff at all levels of their career.
SAF Essentials
Easy to understand factsheets designed for new to dealership staff. They provide basic information about motor finance, motor finance products and the FCA. SAF Essentials has been endorsed by The London Institute of Banking & Finance which means that the standard and quality of learning has been reviewed and approved. We are therefore able to use the official endorsement badge from The London Institute of Banking & Finance on our SAF Essentials materials.
To view the free SAF Essentials factsheets please click here.
SAF Expert
The standard level of learning for staff involved in the sale of motor finance to customers - originally known as the 'SAF competency test'. To receive a SAF Expert certificate you need to:
Study the training material.
Sit the 60 question 60 minute online test and achieve the 75% pass mark.
Re-take the test annually to maintain your competence.
SAF Expert is accredited by The London Institute of Banking & Finance. This means that if you hold a valid SAF Expert certificate you are already a third of the way to achieving the SAF Advanced qualification.
For more about SAF Expert please click here.
SAF Advanced
The only level-3 (A-level equivalent) professional qualification dedicated to motor finance. SAF Advanced has been developed for industry staff that seek to further their knowledge of motor finance. The course provides a natural progression from SAF Expert.
SAF Advanced is a great way to gain formal recognition for your motor finance knowledge and boost your career prospects. Three reasons why you should consider taking the next step:
You might be a third of the way there already - with a SAF Expert test pass you will only need to take two of the three units of the course. Click here for more information.
New app based learning – the SAF Advanced Academy app provides training material, videos, mock tests, notifications, progress monitoring and more on your phone. A flexible learning aid that will provide all the support you need to study towards SAF Advanced.
Letters after your name – If you pass the course you are entitled to use 'CertAutoFS' on your business card. The formal name for the SAF Advanced qualification is the Certificate of Automotive Finance Specialists.
For more about SAF Advanced please click here.
SAF Approved
SAF Approved provides recognition for companies where all of their customer facing staff, involved in the sale of motor finance, have passed the SAF Expert test. SAF Approved status is an initiative primarily designed for dealer groups, but can also be achieved by lenders and brokers too. Here are the benefits:
A trophy and certificates to promote SAF Approved status to your customers.
SAF Approved dealer groups added to the Financing Your Car dealer directory – enabling customers to search for SAF Approved dealers in their local area.
A recognition of your firm's professional standards to customers and other businesses.
Delivery of consistent standards.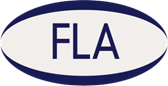 About the Finance & Leasing Association
The FLA is the leading trade body for the motor finance, asset finance and consumer credit industries in the UK. Last year, FLA member finance companies provided £113 billion to consumers and businesses, including £39 billion for the purchase of vehicles. The FLA introduced Specialist Automotive Finance (SAF) in 2007 to help raise the standard of car finance information provided in showrooms for the benefit of car buyers. SAF is funded by FLA member finance companies.
For more information about the FLA visit: www.fla.org.uk.
---