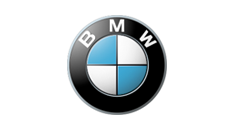 What has Aaron's journey been to date?
My induction journey was seamless and welcoming. This was provided by both the training provider, Calibre and BMW Financial Services. Over this time I was provided with a lot of useful information on motor finance and about BMW Group more generally.
My current role is within the Internal Sales team, which provides refinance and direct finance sales for customers, as well as assisting customers with increasing their mileage allowances. I have not only learnt a lot about finance products as a whole but also about customer service, due to my customer facing role.
I have been exposed to meetings with financial services, including senior managers and National Sales colleagues which has been insightful. I also complete training modules set by Calibre which is providing me with a better understanding of the motor finance industry.
What does Aaron like about the job and the apprenticeship?
I enjoy the responsibility of the role and providing solutions to customers. I enjoy working as part of a friendly and helpful team, within an organisation who cares about their employees. In terms of the apprenticeship, I like the fact that I'm able to study in my own time whilst working.
Where does Aaron see himself in five-years?
In five years I would like to further my career with BMW after the welcoming and inclusive experience I have had to date.