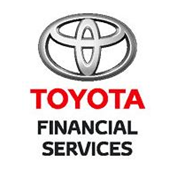 What has Aiden's journey been to date?
I had a three week induction whereby I learnt about the history of Toyota and Toyota Financial Services, met key personnel within the company and spent a week with our training provider Calibre covering topics such as the sale process, communication skills and finance products.
I then worked in the Fleet Business Unit in which I learnt skills such a contract hire allocation and the verification of fleet customer agreements. With regards to study, the modules completed so far have covered the key elements of the business such as health and safety regulations and the organisational structure, as well as regulations we have to adhere to such as Anti-Money Laundering and the new General Data Protection Regulations.
What is next for Aiden?
Next I am in the New Business Department and then will be in customer services. Once completing the apprenticeship I hope to either earn a permanent role within TFS or use the skills and qualification gained during the apprenticeships to further my career elsewhere.
What does Aiden like about the job and the apprenticeship?
I like the flexibility of the apprenticeship and the support provided by my colleagues. I have also enjoyed the learning process, covering a range of interesting topics and business areas, aided by the modern systems that Toyota Financial Services use.
Where does Aiden see himself in five-years?
I hope the qualification I have earned at TFS will have helped my success in getting a secure position in the motor finance industry.